---
Drs. Love and Miller, PC - Falls Church Dentist
We Treat you like Family...
Ours is a dental practice that puts our patients first. We are focused on your comfort, goals, and smile.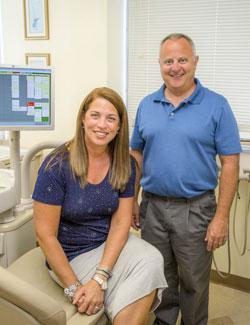 Welcome to Drs. Love and Miller, PC,  where our Falls Church dentists are passionate about dental health. Dr. Melanie Love, Dr. Mark Miller, and our team provide patient-focused care that will have your smile healthy and beautiful in no time.
At Drs. Love and Miller, PC, our goal is to provide a dental home where you and your entire family will feel welcome.  Our Falls Church dental office provides a wide variety of dental services in a warm and comfortable environment.  With extensive experience and advanced training, Dr. Love and Dr. Miller have become recognized as leading dentists in Falls Church.  In addition to Falls Church, we attract patients from Merrifield, Arlington, Annandale, McLean and other surrounding communities.  Our highly trained staff is committed to excellence and are intent on providing you with outstanding patient care.  We are proud to provide a full spectrum of comprehensive dental care with a focus on family and cosmetic dentistry.
Ours dental practice always puts our patients at the forefront. Everything we do is focused on your comfort, goals, and smile. We focus on preventive care, to stop problems from starting and address small issues before they become big ones. We also emphasize minimally-invasive care that yields the best results for you.
Each of our team members is a people-person. We want to get to know you as an individual, and build a long-term relationship with you. You'll never be another name on a chart to any of us: you're someone we care about and are honored to help.